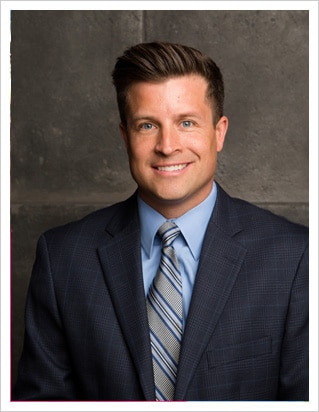 "Orthodontics has been an incredible profession. I love the daily interactions with my patients and their families, and helping them achieve the smile they've always wanted. I learn so much from our patients and they really enrich my life. I can only hope that I can enrich their lives just as much."
Education and Continuing Education
Scott Nord, DMD earned a Bachelor of Arts degree from the University of Utah. He graduated with honors from the University of Pennsylvania School of Dental Medicine. Following dental school, he received his Masters of Science and completed a two-year orthodontic residency at Temple University in Philadelphia. His Master's thesis focused on treatment with the Invisalign® system, an alternate to traditional braces.
He participates in regular ongoing continuing education to stay up to date on the latest techniques in orthodontics. It helps him provide leading state-of-the-art treatment to patients, allowing them to complete treatment, often quicker and with a better result. He is also an Invisalign® Preferred Provider, having earned that status after many of hours of continuing education and an outstanding rate of treatment success.
Professional Affiliations
American Dental Association
American Association of Orthodontists
Utah Association of Orthodontics
Rocky Mountain Society of Orthodontists
Family & Community
Dr. Nord grew up in Salt Lake City. Following high school, he served a two year mission for his church in Germany. He currently resides in Cedar Hills with his wife, Sierra, and their four sons. While he is passionate about orthodontics, he is even more so about being a good husband and father. He spends most of his free time with his family, whether they are traveling or just kicking around a soccer ball.
He feels grateful to be in an amazing profession, which allows him to give back to the community, both in and out of the office. Aside from creating beautiful smiles with orthodontics, he also tries to engender smiles through his work with the Boy Scouts and his church.
Dr. Nord is your experienced Orem and Eagle Mountain, UT Orthodontist . Call our office today to schedule your first appointment!